Here you find AtOMo collectibles, mainly for the elements of the periodic table. Currently for the 118 elements, there is only half of the amount created on Counterparty/Bitcoin. The 2nd part of the collection will be normally published on other blockchain(s) from 2019, see 1st tokens created.
The list is published with API as JSON files  [ More info on AtOMO rules for JSON & images, for NFTs explorer & collections publisher ]
Discover our AtOMo Collection (elements, words, etc.)
the image displayed here in this list is not the main one of the crypto-collectible token, but just the simplest one with less details. To enjoy the main one, select the link for the asset name, e.g. LATOMONA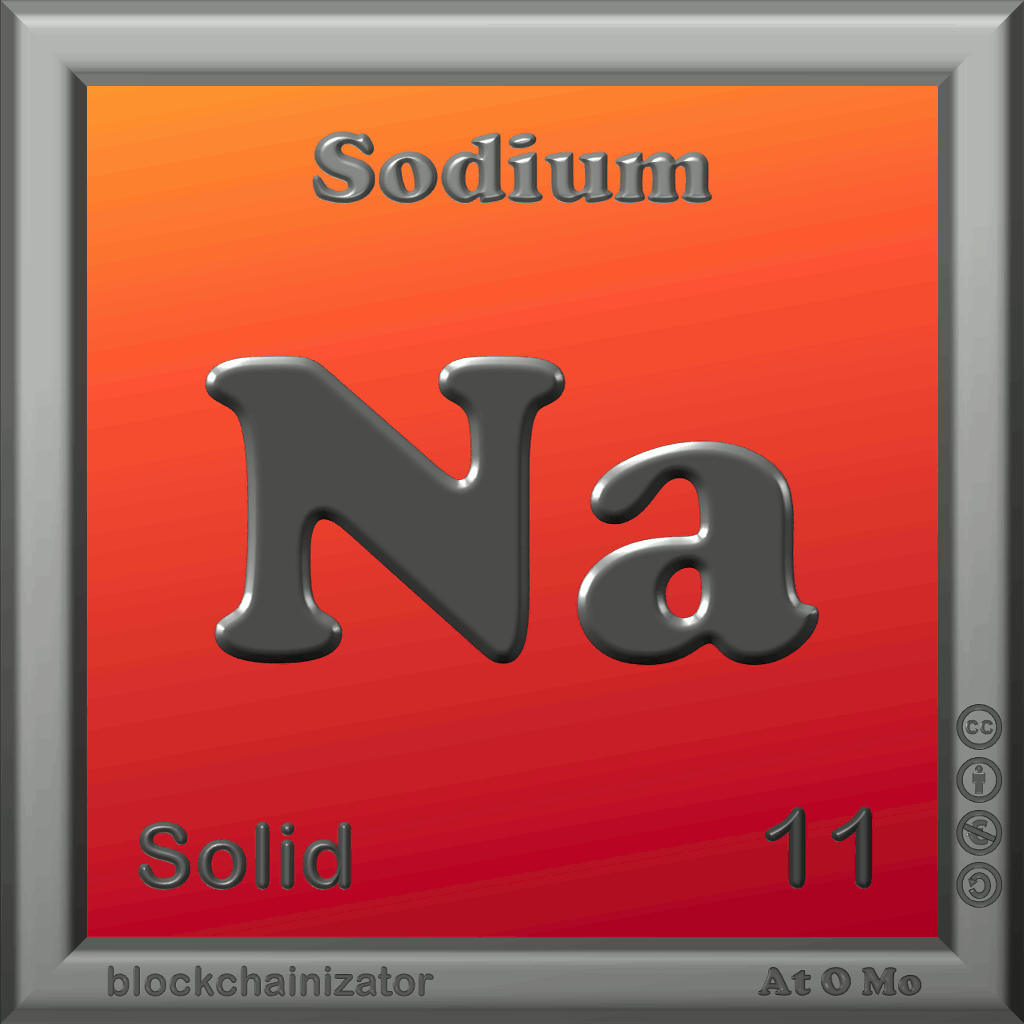 118 elements
All 118 AtOMo elements are listed for sales by Dankset AtOMo, with price in Bitcoin (BTC)
Words NFTs | back to top
Some AtOMo words are listed for sales by 'Buy NFTs', with price in Bitcoin (BTC)
Partnerships started in 2018 with Everdreamsoft (Spells of Genesis & Bitcrystals) | back to top
Diverse | back to top
| Multi-chain total | Asset name | [on Counterparty] | comment |
| --- | --- | --- | --- |
| not defined | LATOMOCAPTIO | [not locked] | caption to explain element |
| 256 | KFUCK | [256] | naughty words … |
| 256 | KFUCKYOU | [256] | … in Kaleidoscope … |
| 256 | KPOO | [256] | … with only … |
| 256 | KPISSOFF | [256] | … the name… |
| 256 | KEROTIC | [256] | … as hint |
AtOMo JSON & images | back to top
The JSON files have 4 main sub-parts corresponding of the tag 'category' for each token. All tokens of the 4 parts (element, word, partner, diverse) are part of the AtOMo collection: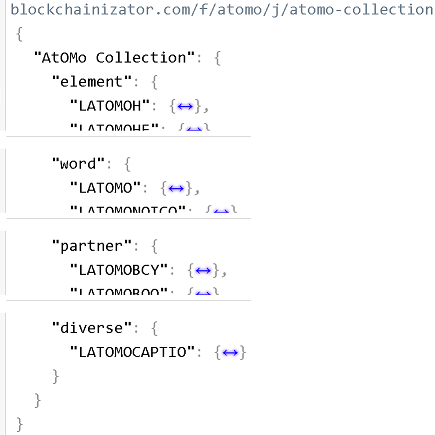 Different images 'png' and animated 'gif' are provided for each of our tokens. The rules (guidelines) are:
Smaller image (e.g. to be displayed in xchain.io) will use the label 'image', for "…384.png"
The main rich media associated to the token is labelled as 'image_large'. Often it is the animated 'gif' with 1024 pixels, e.g. labelled "gif1024", for "…1024.gif"
   
If a non animated images is preferred, the same file name (and size) is suited, e.g. labelled "png1024", for "…1024.png"
Sometime an high-resolution version exists, additionally labelled 'image_large_hd'
Special cases:
The 118 elements have a simple and small image of 128 pixels labelled "png128", e.g. for slack emoji.
"CORNATOMO" is in priority a card by Bitcorns, so the "…750x1040" is the size/image for the main rich media
For better images' effect, we encourage the use of the biggest size/resolution, e.g. like 1125x1560 pixels for Bitcorns or 2556 pixels for Kaleidoscope.
More detailed info on slides nr 9 to 12 of my prez Blockchain tokens for gaming - PGC London 2020.